James Mitchell Varnum
---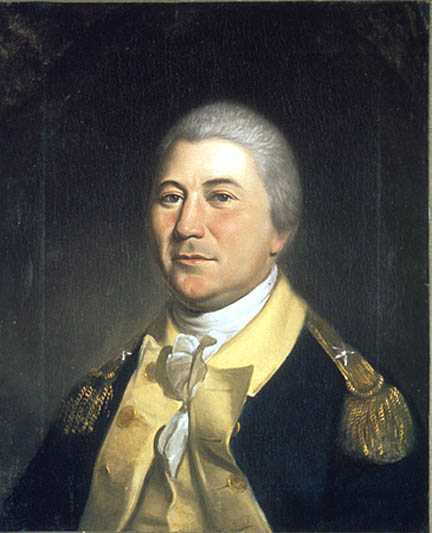 James M. Varnum. 1748-1789. Continental officer (Brig. Gen.), militia officer (Maj. Gen.), lawyer, statesman, b. Dracut, Mass.
Served as colonel at siege of Boston, 1775, and in battles of Long Island and White Plains; brigadier general, 1777-1779; responsible for defense of Fort Mercer, N.J., and Fort Mifflin, Pa. , 1777, at time of their loss; took active part in Monmouth campaign; delegate to the Continental Congress, 1780-1782, 1786-1787.
Before the war Varnum was colonel for the Kentish Guards.
from:
Dupuy, Trevor N. and Gay M. Hammerman. People & Events of the American Revolution. Virginia: T. N. Dupuy Associates, 1974.
---
To return to Tew's Company page.
---
fredra@comcast.net last modified 8/4/03
---