Red Bank (Fort Mercer), N.J.
---
22 October 1777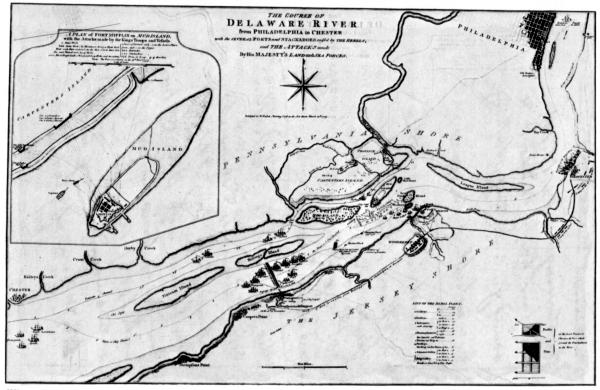 William Faden's map of the fight for the Delaware River, October - November 1777.
---
Simeon Thayer's description of the action at Red Bank, from Simeon's hand, and William W. Burr hand.
Stephen Olney's description of the action at Fort Mercer.
Jeremiah Greenman's Diary of October 22, 1777
Chaplain Ebenezer David's description the action at Fort Mercer.
"THRO MUD & MIRE INTO THE WOODS"
The 1777 Continental Army Diary Of
Sergeant John Smith, First Rhode Island Regiment
(Colonel Christopher Greene commanding, Varnum's Brigade)
With Selected Excerpts From The Unpublished 1777 Diary Of
Colonel Israel Angell, Second Rhode Island Regiment
July 18, 1777 - January 9, 1778
---
To return to Tew's Company page.
---
fredra@comcast.net last modified 01/02/06
---