Springfield N.J.
---
23 June 1780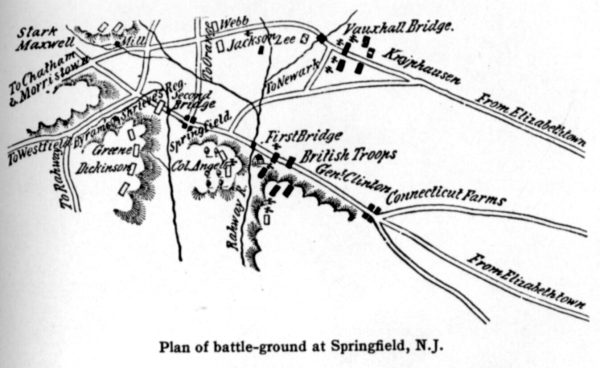 Lovell, Louise Lewis. Israel Angell, Colonel of the 2nd Rhode Island Regiment. [New York]: Knickerbocker Press, 1921, pg 166+.
---
Jeremiah Greenman's Diary of June 21-23, 1780
Stephen Olney's description of Springfield.
Simeon Thayer's description of the action at Springfeild.
General Nathanael Greene's Letter to His Excellency General Washington, June 24, 1780
General Washington's Letter to Governor Greene, 29th June, 1780
A first hand account of the Battle of Springfield prepared by John U. Rees;
Eyewitness to Battle: New Jersey Brigade at Connecticut Farms and Springfield, June 1780
---
To return to Tew's Company page.
---
fredra@comcast.net last modified 01/02/06
---